Fancy something different this New Year's Eve?
Gwrych Trust in conjunction with DeadLive are hosting an evening at Gwrych Castle to bring in the New Year with a twist! There will be food, frights, fireworks and bubbly to raise a toast to 2017. We will be taking you where the haunting is happening. Dinner will be served at the castle with amazing views out over the Vale of Clwyd. Guests will then be taken on a walkabout around the site to become acquainted with the enchanting castle. Following this, vigils will take place around the grounds of the castle and the buildings restored by the Trust.
There have been reports of guests connecting with the Countess of Dundonald and the other ghosts that haunt Gwrych Castle. Over the years many have felt, heard and also communicated with the spirits of old game keepers, servants and the dark energy of Lord Dundonald. Are you bold enough to brave the dark in a haunted castle?
Deadlive will commence the spooky event with a short welcome talk followed by an equipment presentation. The team will escort you around the castle with lights on. After your safety walk, guests will be divided into smaller groups and the lights will be turned off. In the smaller groups vigils will take place in and around the castle using a range of paranormal equipment including dowsing rods, K2 meters, and table tipping for those who want to participate.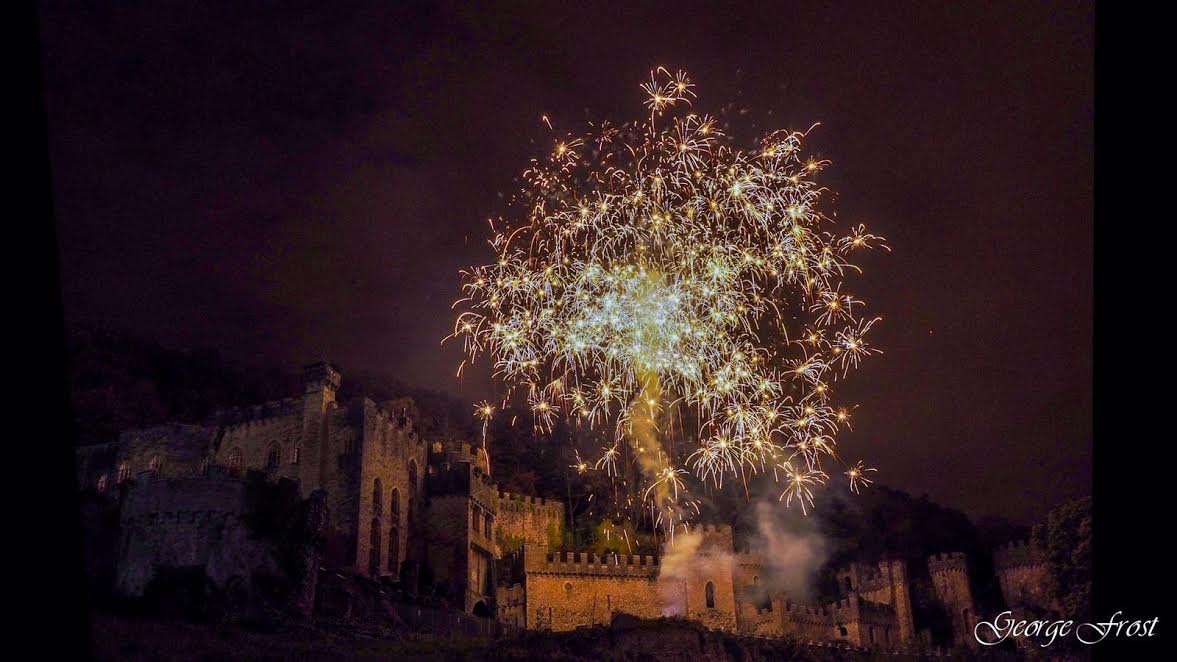 It is advisable to wear layered clothing as temperatures can get cold on investigations and we recommend flat shoes with non-slip soles, as you will be walking around in the dark and on staircases with no lighting. Don't forget your torch as the event does take place in locations that will be dark. You are welcome to bring cameras and personal paranormal investigation equipment. As well as food, there will be tea & coffee available to warm you up during the night. Atmidnight, the fireworks display will commence and guests will be able to watch the spectacular displays which will be going off from Gwrych Castle and across the Vale of Clwyd. Please note alcohol is not permitted during the investigation.
This event is for persons aged 16 and over only.
All proceeds go to the Gwrych Castle Preservation Trust.
Disclaimer: please note that filming will be occurring throughout the night. By purchasing a ticket you acknowledge this and grant Gwrych Castle Preservation Trust and the BBC the right to broadcast your image as needs require. You waive all right to have your image obscured and waive all rights to determine how Gwrych Castle Preservation Trust and the BBC may choose to use images and recordings of the evening in which you may occur.