Click here to buy a ticket for one of our Spooktacular ghost hunts during Halloween week.
Admission by pre-booked ticket only, please check our website for detailed directions to the estate.
Real life ghost encounters by visitors to Gwrych Castle are commonplace, but are you brave enough to join them? If you have the guts to spend the night in a haunted castle, Gwrych never fails to deliver with lots of paranormal activity, and our in-house team will take you where the haunting is happening.
You will take part in vigils around the grounds of the castle, and in the newly restored sections of the main building. Since the Trust purchased the castle, we have opened up the Chapel, Bakehouse, Coachhouse and Countess's Tower. The Countess's Tower is one of the most paranormally active areas in the castle, and is situated within the gardens which are said to be haunted by the Countess herself. Venture from the gardens up the stone Nant-y-Bella steps – all fifty one of them, so do be careful in the dark – and you will find yourself at the main building, where the family and the household staff lived. Within the Chapel, Bakehouse and Coachhouse, some people have experienced the presence of the old game keeper, a distressed dairy maid, and other household staff. However, you may well prefer them over an encounter with the dark spirit of the Countess's tyrannical husband, the Earl of Dundonald, who is said to still stalk the castle he stole from her after her death…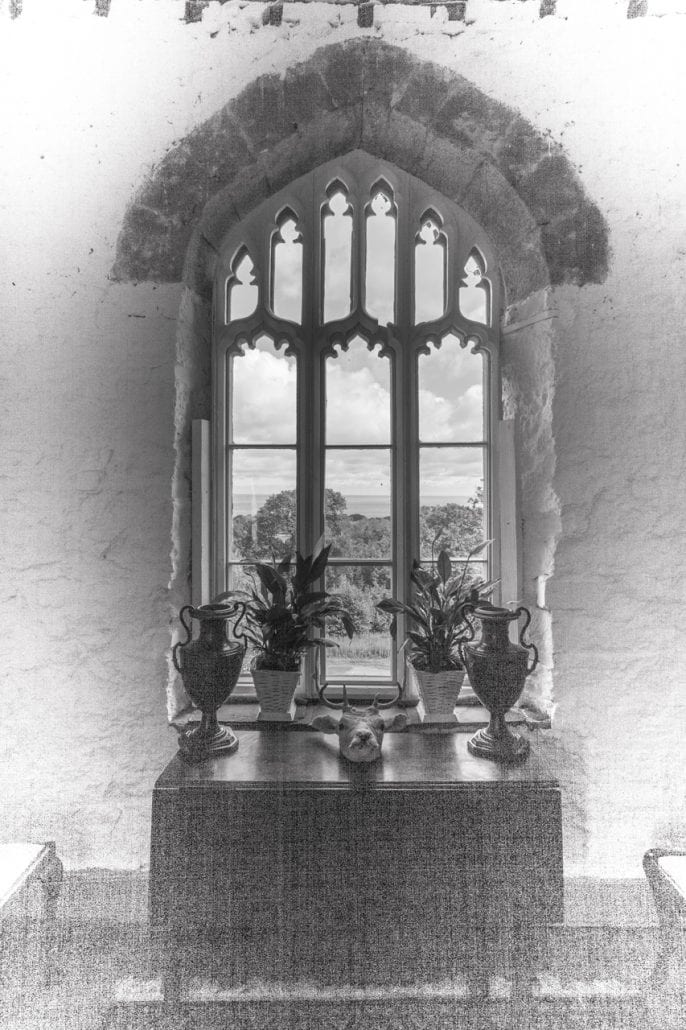 After your initial check-in, you will be given a short welcome talk followed by an equipment presentation. After the talk, you will be taken with the other vigil guests on a 'safety walk' and history tour around the castle by our in-house team. This will be with the lights on, to familiarise you with the building. After the walk, everyone will be divided into smaller groups and the lights will be turned off. Then, in your smaller groups, vigils will take place in and around the castle using a range of paranormal equipment which will include dowsing rods and K2 meters. You will also have the opportunity to take part in table tipping if you wish.
We advise you to wear layered clothing as temperatures can drop quite significantly on investigations, and we recommend flat shoes with non-slip soles, as you will be walking around in the dark and on staircases with no lighting. Don't forget your torch as the event does take place in unlit locations. You are welcome to bring cameras and personal paranormal investigation equipment. We have a hub area where you can purchase tea/coffee and catch up with other group members.
Please note that alcohol is not permitted during the investigation.
This event is for persons aged 16 and over only.
All proceeds go to Gwrych Castle Preservation Trust.